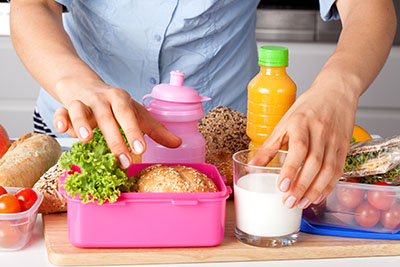 In August 2016, the EU Commission published its amendment of (EU) no. 10/2011 of the plastic regulation, which it had announced well in advance. It contains some new regulatory content for the migration testing of materials and items made of plastic, which are intended for coming into contact with food. This is an issue of immediate concern to Hermes Hansecontrol and its customers.
For example, the guidelines for food simulants have been amended. To determine, for example, whether certain substances can migrate from packaging to food, these simulants are used in accordance with specifically defined criteria. Vegetable oil has been used to date for the category "Foods containing fat" – referred to as food simulant D2. According to Annex Section 3.2 of the new regulation, the two substitute simulants isooctane and 95-percent ethanol can be used instead of oil for migration testing. Hermes Hansecontrol already implemented this amendment in September 2016.
Tighter rules will apply to the testing of repeated use articles in the future: As of September 2017, for example, having a total migration under the legally prescribed threshold will no longer be sufficient. This is accompanied by the requirement that the total migration in the second test is less than in the first one and less in the third test than in the second one. Hermes Hansecontrol will presumably integrate the new mandatory processes beginning in July of this year.
As of September 14, 2018, new thresholds must be observed for the specific migration of metals from plastics. Among other things, the zinc migration threshold for materials in contact with food will be changed to 5 mg/kg of food; in Annex II, aluminum is supplemented with a specific migration threshold of 1 mg/kg of food. In our test laboratories, we want to consider these new regulations one year in advance beginning in September 2017.
If you have any questions on this topic, please get in touch with your respective sales representative or our order management department at the phone number +49 (0) 40 300 33 73 - 7310 or by email.