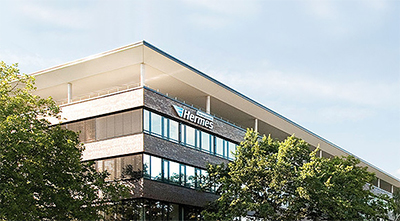 While China was considered the number one procurement country a few years ago, today more and more manufacturers and vendors are relocating their production sites to countries in Southeast Asia such as India and Myanmar. Digitalization and globalized supply chains are also giving rise to complex changes in industry and retail. This transition is also affecting the TIC industry. Independent test institutes like Hermes Hansecontrol are confronted with the task of helping to shape these developments.
Thus, being present in the country of production is extremely important. After all, product safety is being monitored to an increasing degree at the production site. Manufacturers and distributors also benefit from the possibility of further improving their goods in the country of production. Products can be reworked during the product development phase. For this reason, Hermes Hansecontrol will continue with its expansion efforts by tapping the markets of Bangladesh and Turkey in the coming year. "Corresponding plans have been approved and I am confident that Hermes Hansecontrol will be present on location in 2018," explains Lutz Lehmann, CEO of the Hermes Hansecontrol Group.
The test programs used are also being continually refined as a result of changing legal guidelines. The expansion of lab services, both with respect to their breadth and depth, are increasingly being called for and, particularly in the area of pollutant analysis, there is an increasing need for new pollutants to be tested.
Furthermore, labs today must work on the basis of increasingly stringent limits. Substantial investment is required for the ultra-sensitive technical equipment. "Only in this way can we keep pace with the latest state-of-the-art technology," adds Lehmann.
As the result of digitalization and using the Internet as a sales channel, test institutes are also being confronted with significantly more complex inquiries. An increasing number of customers are requesting simultaneous evaluations of product safety for the markets of the EU, America, China, and other areas. With this in mind, networking various locations is of critical importance. "Customers want more transparency as to which goods from their establishment have already been tested in our laboratories," explains Lehmann.
In the future, the task of the TIC industry will be to further network services and also provide a "supply chain management solution" in order to offer customers a comprehensive solution for their supply chain. "True to the motto 'Understanding, Knowing, Making Things Possible', we at Hansecontrol have to understand both our customers and their supply chains while making knowledge and expertise available in order to establish this service and harness the possibilities for successful implementation of our solutions," notes Lehmann.
If you have any questions on this topic, please get in touch with your respective sales representative or our order management department by calling +49 (0) 40 300 33 73 - 6124 or by email.