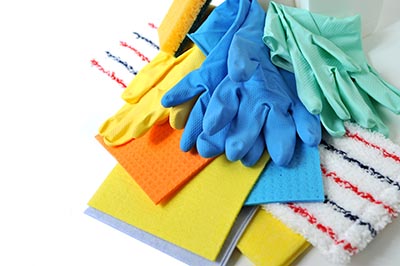 Formaldehyde is used, among other things, in the production of wood materials, as a disinfectant in cleaning agents or as a component in adhesives and textiles. The substance is considered carcinogenic, mutagenic and can irritate the skin it comes into contact with due to its caustic effect. The European Chemicals Agency ECHA holds the view that the current restrictions for formaldehyde, which is released from consumer products, are not sufficient. In its "Restriction Report" on formaldehyde and formaldehyde separators, which was published on January 11, 2019, the ECHA therefore proposes a new legal provision.
As a result, it will be prohibited in the future to introduce articles to the market if the released formaldehyde exceeds a limit of 0.124 mg/m3. The release of formaldehyde will be measured in accordance with the standard EN 717-1. Articles, which fall under the new provision 2018/1513 for CMR substances in clothing, footwear and other textiles, shall be excluded. For these articles, a limit for the total concentration of formaldehyde in the amount of 300 mg/kg will take effect on November 1, 2020 and the limit will be further reduced to 75 mg/kg as of November 1, 2023. Articles where formaldehyde or formaldehyde separators are used as a biocide in accordance with Regulation 528/2012 will also not be affected.
If you have any questions on this topic, please get in touch with your respective sales representative in the sales department or our customer competence center at the phone number +49(0)40 600202-777 or by e-mail.